Mel do you ever stop!?!?!? As if her latest 100 overlays weren't enough....Mel of MCA Designs has now come up with another set for you "30 Distressed Overlays". It's a must have for those who love an aged or distressed look! Pick them up here.
Ok course I HAD to try these out and see what I could come up with......so now on to the freebie I have for you today! I came up with some birthday buttons/ribbons for you all! All the textures I used are exclusively from Mel's "30 Distressed Overlays" so you can check 'em out and see what ya think!
(psssttt!!!......these ribbons coordinate with something very exciting the entire MCA Designs Creative Team is working on for you! All I'm saying is stay tuned and make sure to check back.....you will NOT want to miss it!)
Wanna subscribe to my blog so you won't miss anything?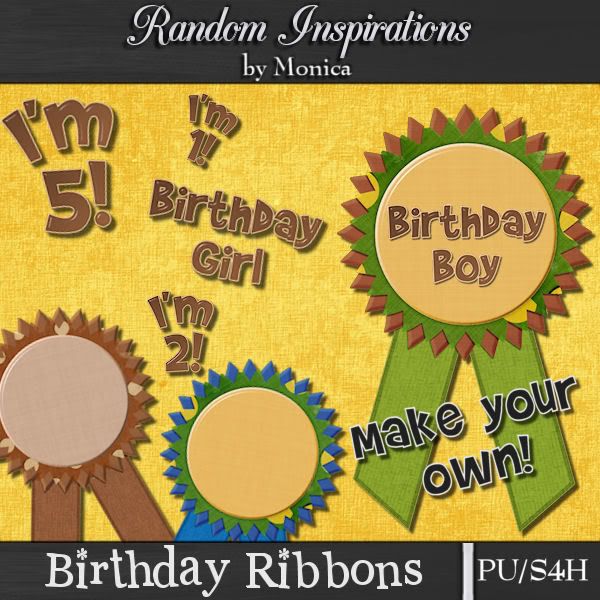 Please leave some love if you decide to snag! And as always I would LOVE to see how you used these! Get the ribbons here: