It's here! It's here! And I must say I'm quite pleased with this one lol! This month for the July donation kit I have put together "Over the Rainbow" for you all. This is a full size kit, 12x12 Papers and all items made at 300 DPI! Kit is for personal use and is Scrap 4 Hire friendly! Here's the previews and there's 3 this time because there was just too much to jam in there lol!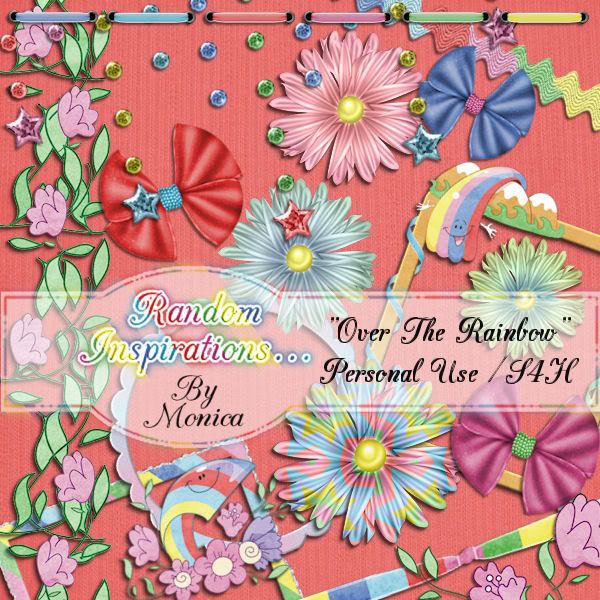 In order to obtain this kit all you have to do is make a donation of ANY kind! No matter how big or how small! ANY amount is very much appreciated!
Kit Includes:
15 papers
7 puffy stickers
6 tags
6 eyelets
6 sequin splats
4 flowers
3 frames
3 bows
3 heart spirals
1 stitch
1 ribbon
1 ric rak
1 doodle border
1 doodle
1 gem overlay
If you wish to donate, follow the links below to receive this kit in full! I would love to see anything that is made using this kit! Please allow 24 hours for delivery (although since I am constantly checking my email it will most likely be MUCH sooner.) If you have any questions or problems you can e-mail me at
honey414@swbell.net
.
******UPDATE*********
Links have been updated. You will now no longer have to wait for me to e-mail you the download links. Once you have successfully made a donation you should be re-directed to the download page for the kit. If this does not happen or if you have any other problems please e-mail me to let me know!
Here's a layout I've come up with using this kit: