HEHE A MONKEY PARTY!!!!!!!!! WOOOOO HOOOOOOO!!!!!  Anyone who knows me knows just how much I absolutely LOVE monkeys!  So I was just so EXCITED to get to be a part of this wonderful new blog party we have for you today! 
This kit is dedicated to a little girl named Kim who is turning 4, my fellow CT team member Leahann's daughter.  The whole MCA Design's creative team got in on it and made an awesome kit and decided to let you all join the party!  This one is very dear to my heart so I hope you all enjoy it!
Here's my part of the kit: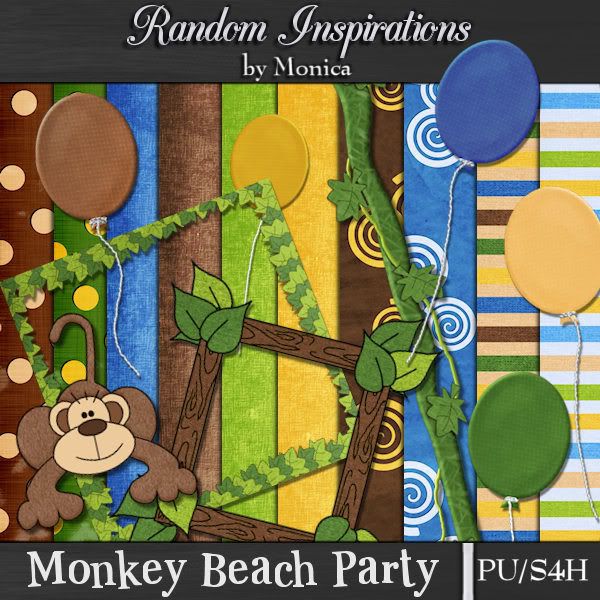 Download here:
http://www.4shared.com/file/56745391/112eae7/RI_MonkeyBeachParty.html?dirPwdVerified=3c97c267
And just in case you haven't already, scroll down a few posts and pick up the birthday ribbons I made to coordinate with this...
Now all that's left is to visit the rest of my team members to get their parts to this adorable kit!  Make sure to leave each and everyone of them love if you decide to snag!  We had so much fun doing this for you all and really appreciate your comments!  Have fun!