Hey all the ADS Designers have a sweet collab for you this time around! Introducing Sugar Shoppe! Woo hoo! There are 55 of us this time so I hope you all are ready to sit at your computers for awhile! Before I show you what my part looks like I have to give you a little background story.....
My then 5 year old (her b-day was last weekend) loves watching me design on the computer. She is a very artistic girl and is CONSTANTLY drawing. LOL She always says "I'm a paper artist and Mommy is a computer artist." Isn't that cute? So then when she saw me working and making this kit she sat on the floor behind me and drew my kit on paper!! This is what she came up with:
Isn't it cute!? That was HER version of Sugar Shoppe. So when she showed me that picture there was NO way I couldn't add it into my kit! Here's what I did with her "whip cream with a cherry on top."
So some of you might like it some of you may not but with 55 other designers you're still sure to get a nice collection for this kit! LOL Sorry I'm just always a "proud mama." Anyways here is my part of this MAJOR collab: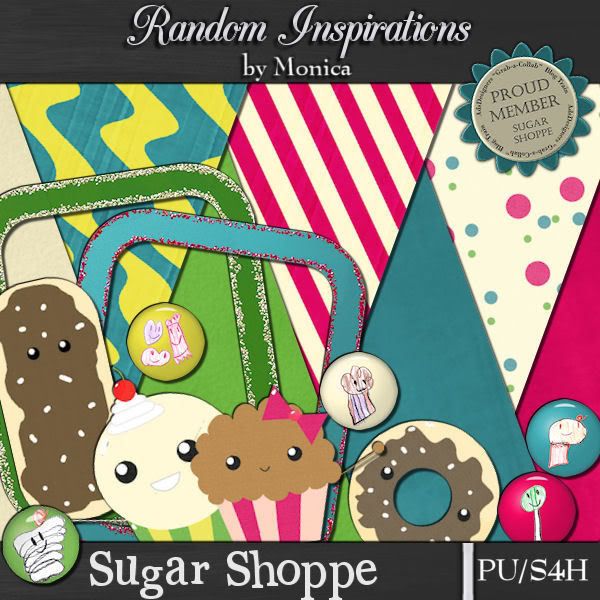 Download Elements Here
Download Papers Here
Now follow the train on to the rest of these great ladies for some more of this yummy kit!
A Zone for Digiscraps
Adventures in Scrapland
Andrea Whitt
Angel
Ann (mumsy)
Arvita Elam
BeaconScraps
Blind Sight Designs
Brooke & Joni of Ahhh Scrap!
Burkhart Scrapzone (Michaele)
Buzybee (Penny)
by God's design
Carolyn Ritter
Charlie
City Scribe Scraps
Creative Digital Scraps by Chiara
Deanna at Flower Scraps
Deb aka The Scrappin Cop
Debbie
Doodle's Designs
Erika {aka PinkuPixie}
jeanniebs designs
Jody of Munchkyn Scraps
Judith of Just Another Scrap
Kalo Designs
Kathy Goldstein Designs The Scrap Loft
Krystal of Scraps Sealed with a Kiss
Late Night Scraps
Lei
Linda's Dream Designs
Lynn of Heavenly Crafts
Mags at MagsGraphics
Manda at Disaster In Designs
Mandy at Scraps With Spunkitude
Mardesia at Crafter's Boutique
Marie
Melanie aka Sweetasmel
Melonie @ Designs By Mel
Merrilee
MJ at My Sweet Tater
Monica at Random Inspirations
Nadine at Scrappinmamma's Digitals
Nora
pandabeardesigns
Rachness
Scrappy Cats at Moving ON
Shabby Tagger
Shannon of ScrappyShannon
Shel at Shel Belle Scraps
Silver Fae (aka Karen J)
Stacey Crossley
Stephanie
Teri at TerisThingOMyJigs
Three Bright Lights Design
Xandra