ATTENTION ATTENTION!!!  I have finally made a move into a store peoples!  Oh I am so excited and can't wait to get used to everything and meet everyone!  It's a brand new store, Taggers Scraps.  Don't worry, my kits are all full size so don't let the name of the store fool you lol!  For the grand opening of the store EVERYTHING is 25% off so click on the picture below to sign up and have a look around!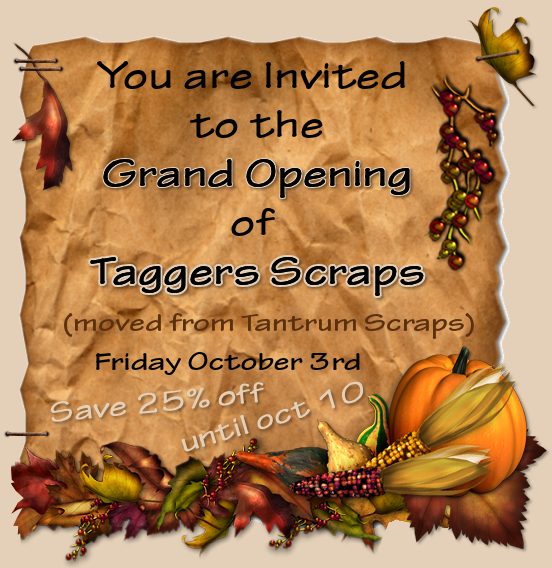 Now what does that mean for this blog?  Well, for right now there will be no more donation kits.  I will leave the links up for some of my older stuff but "Lullaby Lambs" will be my first kit into the store so those links will be disabled.  If you want to pick up the kit you can visit the store and get it here.
To celebrate the grand opening and to celebrate my first move to a store I got a new freebie quickpage from the Lullaby Lambs kit!  Click on the pick below to be taken to the store to pick it up!  Hope you enjoy!  This will only be free for one week so make sure to pick it up today!  And since this is in the store and not 4 shared you won't be able to leave comments however I LOVE reading them right here on my blog!  Thanks!