Hey all I'm back with an exciting new kit!!! What's cooler than a pajama party with girlfriends??? This is a fun zingy kit that's perfect for those fun nights with the girls! Complete with pizza party accesories, makup sets, pillows and much more! There are two girls and each comes in 3 different skin tones and 4 different hair colors to match whatever girl you're looking for! This is a full size kit done in 300 dpi and papers are 12x12. Take a peek...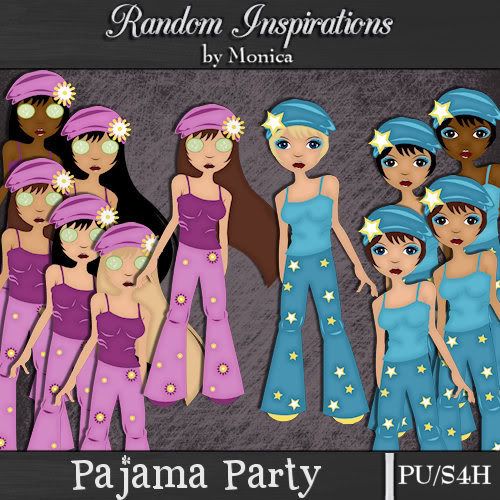 Kit is now available in my store at
Tagger's Scraps
!
Kit Includes:10 Papers
5 Glitter doodles
4 Pillows
3 Flowers
3 Buttons
2 Ribbons
2 Owls
2 Nail Polishs
2 Mats
2 Girls (Each in 3 different skin tones and hair colors)
2 Frames
2 Butterflies
2 Beds
1 Table
1 Star
1 Pizza
1 Moon
1 Mirror
1 Makeup Brush
1 Lipstick
1 Heart
Here's a few LO's that have been made with this kit:
Pages by
Jamie
: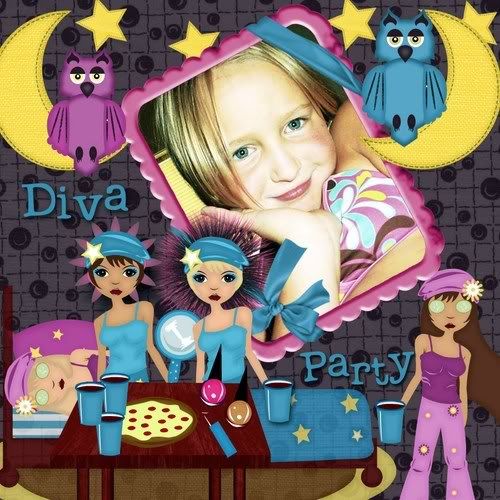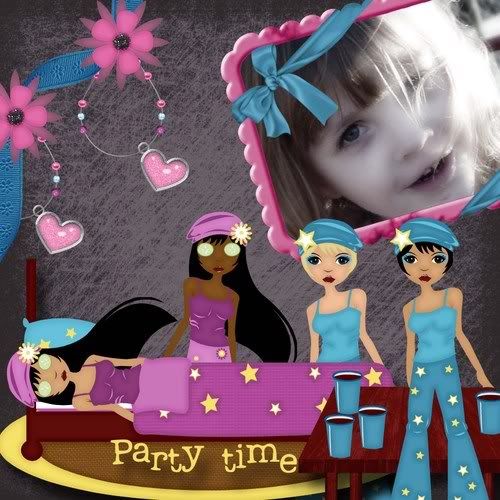 Pages by
Rachel
: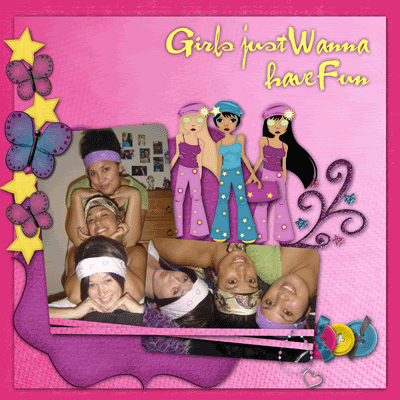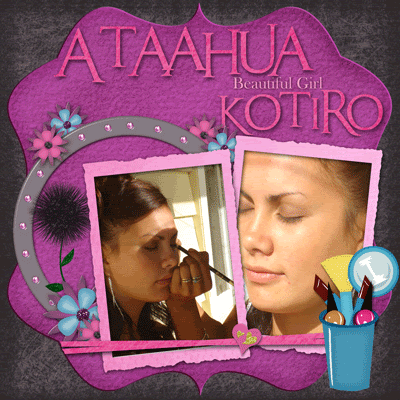 Pages by
Teresa
: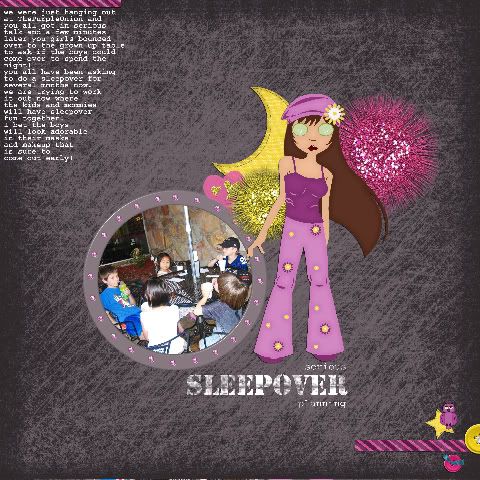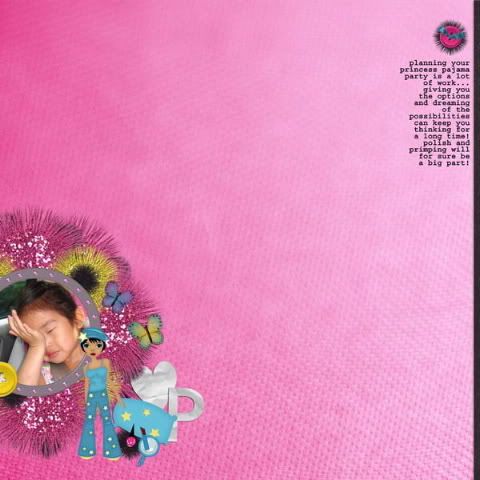 Please stop by these wonderful girls galleries and leave them some love by clicking their names! They really did a fantastic job!!!
And now on to the freebie I have for you all. The papers are the same that was released a few posts back but I have added a few elements to it. Here a preview:
If you have already downloaded the papers and just want to get the elements click here:
Elements Only
And if you haven't you can get the entire thing here:
Pajama Party Freebie