Ok so this is going to be a jam packed post as I have lots of information and news to share with you all today! I'd like to start off my announcing my new store at
Inspiration Lane
! I am so excited to be there they have so much going on I'm so happy to take part in their site! If you visit 'em, make sure to check out the forum and join in on some of the challenges to snag some free kits too! Who doesn't like that!? You can check out my new store
here
!
And just in time to celebrate my new shop I've got a brand spankin new kit ready for you all! I fell in love with the swatch and the kit almost made itself lol! It turned out really versitile for many different types of photos and subjects and there is so many ways you could go with the kit. Check it out:
And if you hurry and grab it this weekend you can get it 20% off! Good through March 9th! Get the kit
here
!
Kit Includes:
14 Papers, 3 Ribbons, 3 Glitter Borders, 3 Flowers, 3 Diamond Heart clusters, 3 Beaded Word Arts, 2 Strings, 2 Stitches, 2 Oval boarders/frames, 2 Glitter Splats, 2 Doodles, 2 Chrochet Mats, 2 Butterfly Buttons, 2 Butterflies, 2 Buckeled Ribbons, 2 Brackets, 2 Beaded wires, 1 Vine, 1 Staple, 1 Painted Splat, 1 Leaf, 1 Lace Mat, 1 Journal Scroll, 1 Frame, 1 Glittered Heart Trail
My CT totally rocked this kit too! Here's some inspiration for ya: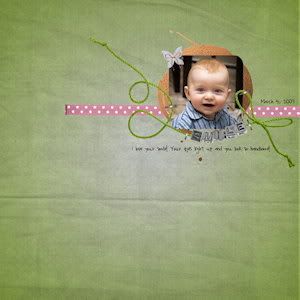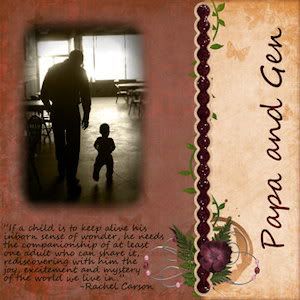 Like what ya see and want to get a page like them? You're in luck cause they even made some fabolous qp's for you all to enjoy too! The first one is from
Martina
. Here is the quickpage you can download
here
.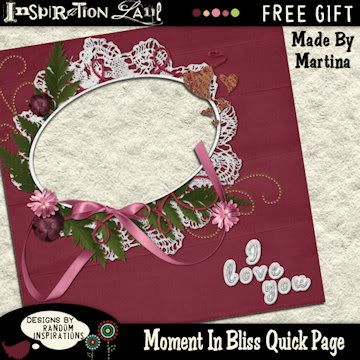 And the next is from
Sara
. You can pick her qp up
here
.
They'd love it if you stopped by their blogs and left 'em some love too. ;)
Ok and the last announcement I have is next Friday, March 13th, at 9:00pm eastern, I will be hosting a "scrap and chat" at Digital Candy! Everyone that comes will get an awesome template and we all will chat and offer advice along the way! Hope to see you there in the
Digital Candy Chat room
! It's a great way to meet people and get a page done while you're at it!